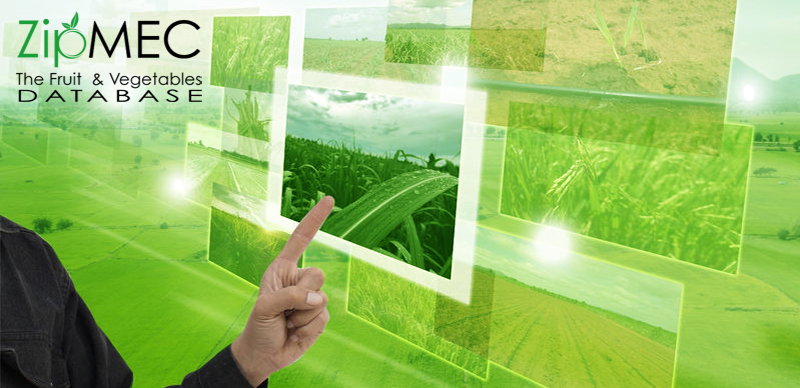 Each service offered by Zipmec.eu has the main scope to boost the visibility of fruit and vegetable companies on the web and favour trade exchanges at national and international level.
Current market evolutions made it essential to use digital and web marketing tools for all fruit and vegetable companies that wish to boost their turnover and sales.
Web communication underwent a process of significant expansion in recent years and today is a crucial tool to promote your activity and products in a business-effective manner.
Resorting to an online platform like Zipmec.eu allows gaining countless advantages in terms of visibility, communication and speed. Our web marketing strategies for fruit and vegetable companies allow indeed to boost the visibility of your company and to easily interact with new business partners in order to significantly increase the exchanges of goods and services.
Through the creation of a search engine containing thousands of corporate sheets related to the fruit and vegetable sector, Zipmec.eu wishes to offer the possibility to use at affordable costs, the best communication and web marketing tools for fruit and vegetable companies that intend to expand the number of customers and business partners.
To attain this scope, Zipmec.eu relies on the top digital communication tools inside a single platform that allows boosting the visibility of the single company and all its members.
Through high-indexing and positioning targeted strategies (SEO – Search Engine Optimization) and specific web marketing tools for fruit and vegetable companies, Zipmec.eu can help you improving your ranking in search engine classifications like Google, Bing, Yahoo, Yandex and Baidu, and make you appear in the best positions that are visible to all those people browsing internet and interested in products and services as those offered by your company.
Moreover, each fruit and vegetable company will have the possibility to be advertised on the most popular social platforms like Facebook, Google Plus and Linkedin, which currently represent an excellent window to boost visibility on the web and connect with companies worldwide.
In addition to three types of packages specifically studied to promote your business within our circuit (Basic, Premium and Top Company), Zipmec.eu offers you a large assortment of web marketing tools for fruit and vegetable companies thanks to which you can diffuse your image on the web, in a targeted and effective manner.
Discover in details our main services to boost your visibility online!
Not satisfied yet? Choose among our additional communication services!