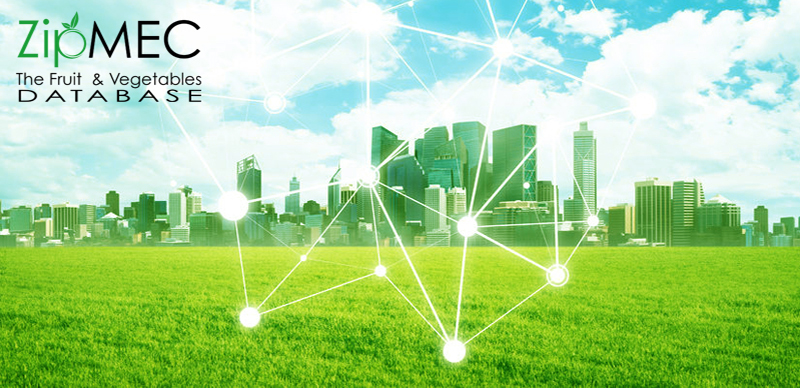 Registering on Zipmec.eu is easy, quick and above all free of charge: once you register, you will receive a username and password to manage your company's sheet and, moreover, from the BASIC package onward, you will be able to obtain statistics and key information on visitors searching for you. You can find out how many times your sheet is viewed or your phone number is requested, which search engines and searches led visitors to find you among all other fruit and vegetable companies.
Registration is free of charge and grants immediate access to the following services:
Creation of a company's sheet;
Direct inputting of corporate data and information to join the list of our database and be reachable through the search engine;
Possibility to receive requests of information for products and services.
The company's sheet is the main window thanks to which you can advertise your company in our circuit: inside of it, each visitor will have the possibility to consult data and services offered by your fruit and vegetable company and contact you to request information.
Each sheet allows inputting address, telephone numbers, email, products, quality certifications, cultivation techniques and any other useful information regarding your fruit and vegetable company.
The input data can be edited at any time, in order to keep your company's sheet constantly updated.
Once your company's sheet is approved, your fruit and vegetable company will be immediately available in the list of Zipmec.eu's online database and potentially reachable by anyone operating in the fruit and vegetable sector!
Any business related to the fruit and vegetable sector can register to Zipmec.eu's search engine: fruit and vegetable producers, fruit and vegetable importers and exporters, fruit and vegetable wholesales, transport and logistic agencies, fruit and vegetable packaging companies, fourth and fifth range product sellers: our service targets anybody operating in the fruit and vegetable market!
Consult the complete index of companies registered on Zipmec.eu.
If you have already registered, Zipmec.eu offers you a series of additional services to improve visibility in our portal: discover now all the advantages of the Basic, Premium and Top Company packages. We offer an exclusive LAUNCH OFFER to all new members!
If you wish to discover instead new solutions to promote your fruit and vegetable company on the web, Zipmec.eu offers numerous solutions to boost your contacts and visitors! From the creation of custom ADV campaigns to translation services, including transmission of newsletters and presentation notices, Zipmec.eu offers you the most modern and effective digital communication tools!
Discover the entire range of options of our additional communication and visibility services!